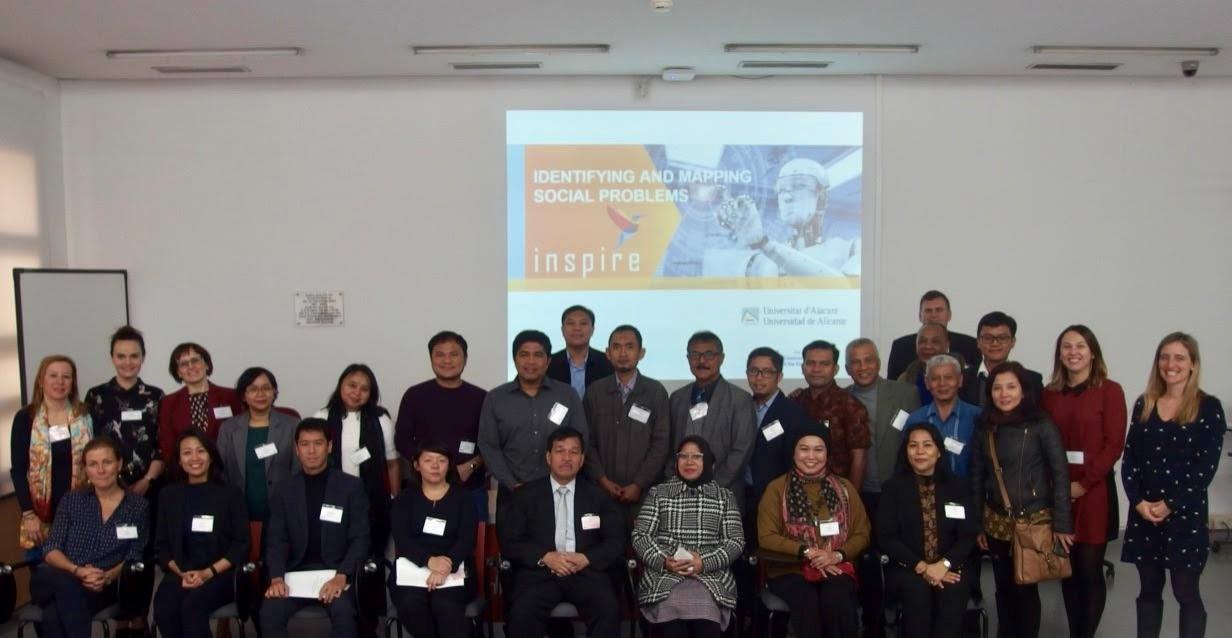 2nd INSPIRE Training & PM November 26th-29th 2018 in Alicante / Spain
In November 2018, University of Alicante hosted 33 trainers to participate in the 2nd capacitation session for HEI staff. Three more modules were presented by the European experts to complement the lessons learnt in Medan a few months back.
The goal of the training sessions was to further develop the social business idea created in the last meeting and apply relevant tools & techniques to further understand how to establish a sustainable social business. Specifically, the main training topics covered where:
Applying value proposition & design thinking strategies to create commercial & social outputs for the target market
Identifying indicators to measure impact
Realizing strategies for scaling & proper dissemination activities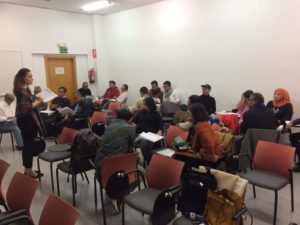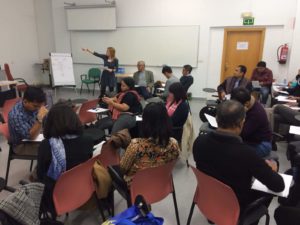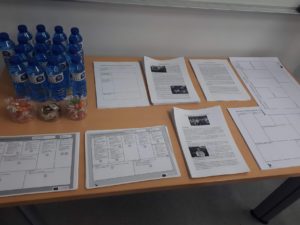 An emphasis was placed on team work, national & international experience exchange, practical learning through case studies and training of exercises such a "How to deliver the perfect pitch in 2 minutes".
Thank you everyone for your considerable effort at this important meeting!