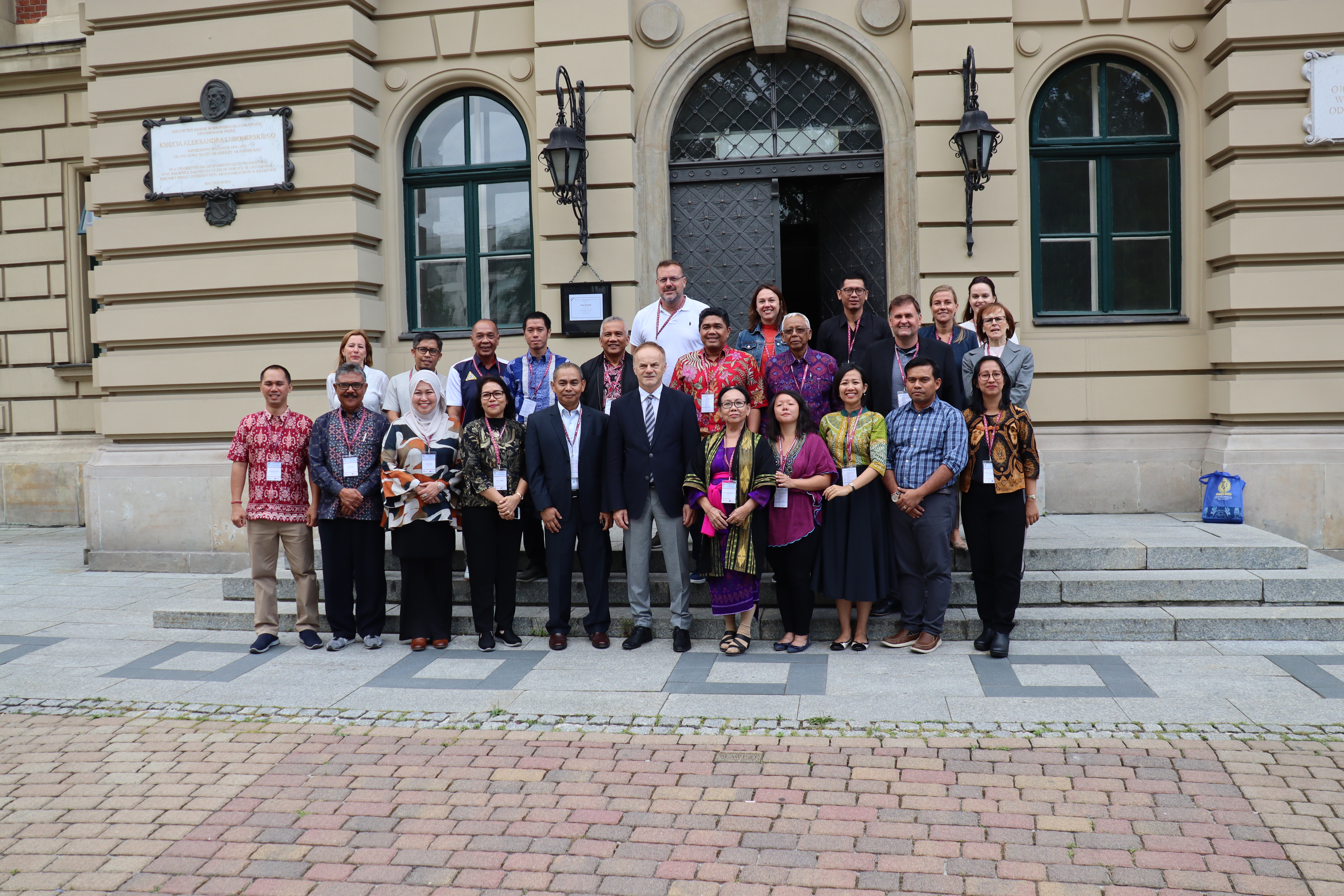 4th INSPIRE PM & Mentoring Workshop July 9th-10th 2019 in Cracow / Poland
Starting on Tuesday, 9th July 2019, the 4th INSPIRE Project Meeting has begun at Cracow University of Economics with a short presentation of Cracow and the university by CUE Rector for Scientific Affairs, Prof. Aleksy Pocztowski. This was followed by several different activities and discussions surrounding the current state of results to be produced. During the stay, participants presented the outcomes of the Business Plan Competition, the mid-term report, met with social entrepreneurs and the local Department of Entrepreneurship.
The two days were incredibly busy. Firstly, each Indonesian Partner presented selected examples of business plans of social enterprises. Most of these students' project focused on local resources, traditions and empowering local communities. After that, the first External Evaluation report was discussed with the main conclusion that there is a perception of improvement in the promotion of social entrepreneurship in the target country. Also, during these days there were three mentoring training sessions where participants got to know a common understanding of the mentoring relationship and mentoring process, mentor's potential benefits, documents concerning mentoring cooperation and mentoring process evaluation and possible problems that might occur during the one-year process. Team members were encouraged to voice their opinions on local and regional peculiarities that could have an impact on a successful mentoring relationship.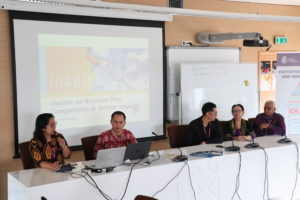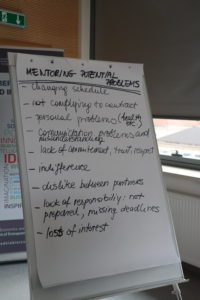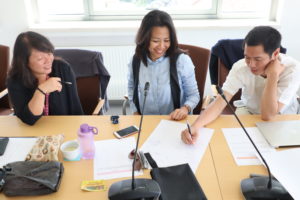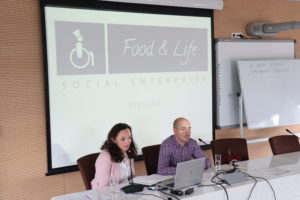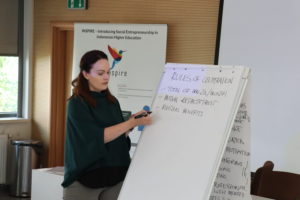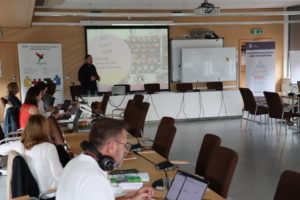 On a second day, two successful stories of local social businesses were presented, namely the Social Cooperative "Equality" and the Social Enterprise "Food & Life". Co-owners talked about their business profiles, activities, rewards and plans for the future. After the presentations, the INSPIRE project members asked additional questions to the enterprise representatives as well as gave them advices on how to develop a social business.
Participants definitely enjoyed every moment in Cracow!