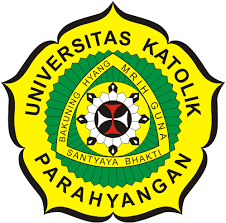 Business Plan Competition Winners from UNPAR
Code for Social (Stella Hardja, Timothy Andrianus Philemon, Samuel Andrean Yahya)
Code for Social is a social enterprise-based community that provides free coding service for diffables. They provide training in coding, give mentoring and incubating so the diffables could have the set of skills needed in industry demand or even create their own enterprise. Their beneficiaries are diffables and their customers are company that focus on IT sector.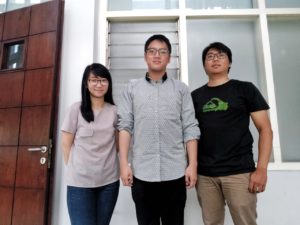 Suara Karsa (Mohammad Adi Amirudin, Anisah Hana, Cyril Anfasha Firmansyah, Hani Husnul Aeni, Andhika Meirzha Aryadarma Putra)
The company aims to empower street musicians (especially children) so that they can get out of the street. The company will teach street musician to be entrepreneur and create unique music instruments that they can sell and give them opportunity to go out of the street eventually. Partnering with various stakeholders from government to NGOs, the company aim to give complete service to their beneficiaries.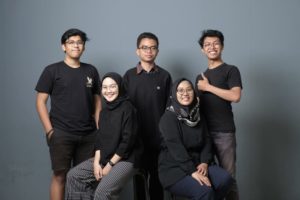 Fun Exploration Trip (Dian Indah Carolina, Michelle Kusuma, Giselle Abrian, Renata Ivana Ryantandi, Egi Riandi)
Fun Exploration Trip (FET) is a social enterprise works in providing travelling service for children to raise awareness about traditional community in Indonesia. They offer an excursion/field trip for student so they can experience the life in Cireundeu Village and their natural environment. FET wants to educate the middle schooler about: nature and environment, cassava processing process and various cassava food products, Sundanese traditional games, and Cireundeu Village culture.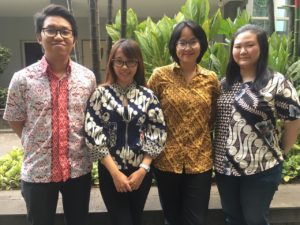 Pumill (Nadia Fachira, Kanniya Maghfira Izzani, Adeline Stefani Pasla, Fakhira Yasmina Salsabila)
This company creates pudding with specialized ingredients that can fulfill the nutrition needs of pregnant mothers in a delicious and healthy ways to overcome the malnutrition issues of pregnant mothers.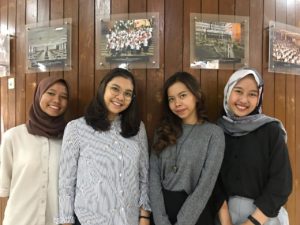 Mie Dansa Denada Corp (Dhimas Maulana Yusuf A., Ilham Putera Alam, Nadia Hidayati)
"Mie Dansa" or bay leaves noodle is one of the food products developed by Denada.corp in the Foodpreneur field. The product utilizes and develops traditional plants (bay leaves) as an effort to improve the health of the Indonesian people by consuming healthy foods in accordance with SDG's (Sustainable Development Goals) so that they are present as healthy foods, Food for protection life, Herbal food for healthy life but in packaged forms like instant noodles.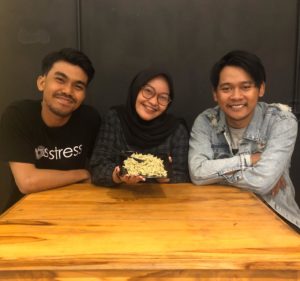 Cigarette Butt Secure (Georgina Afrilia, Nicander Wijaya, Mutiara Novita)
The company is an initiative to create anti-smoking awareness and at the same time create awareness among smokers to be more aware about their cigarette butt waste. They are designing special place to dispose cigarette butts.