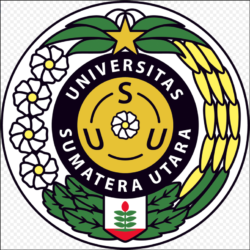 Business Plan Competition Winners from USU
Dot Keren -Donat Karakter Isi Duren (Muthia Rachma Afifah, Novika Zuya)
The company is utilizing durian that is thrown away or falls because it's too ripe. The local community will be involved in selecting wasted durian, and then it will be processed into creative donut with processed durian as its filling.
Organic Liquid Fertilizer (Ita Fitriyani Lubis, Astuti Mahdayani Lubis, Rico Kumala)
The company is developing  An organic Liquid fertilizer useC for farming product, which is very safe for the environment. This production activity will involve teenagers/adults with special needs from Sekolah Alam.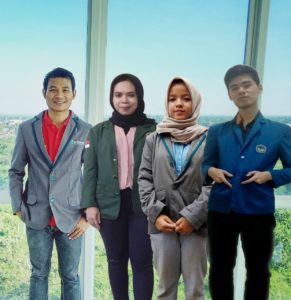 BRICK LAYER – Changing Plastic Waste as an alternative (Mohammad Rafli Mahraja)
Prospects for developing Brick Layer is one of the businesses that is engaged in the reuse of plastic waste into raw materials for future buildings. Where Brick Layer will collaborate with environmental care organizations to develop their businesses, they will create brochures, flayer, and all forms of Brick Layer marketing, so that consumers will be familiar with their products.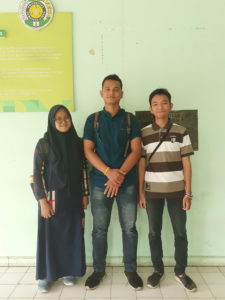 MPAH Aplikasi Jemput Sampah Jadi Manfaat – Application for Garbage Pick Up Becomes a Benefit (Stenardi, Jowel Fernando)
The MPAH is a web application to educate the public that waste is still useful, not just being recycled, but garbage can be an added value for the community, even garbage can become educational support to people who cannot afford it. We will educate the public to understand more about waste, to use waste, than to dispose of garbage carelessly to collect garbage and sell through Mpah's application services. The expected output is to help facilitate people who pick up organic and non-organic types of garbage. After the garbage collected is collected, the results are 30% for garbage owners, 40% for children who drop out of school or for poor children and 30% for sustainability Mpah.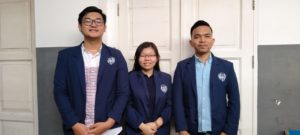 Bank Sampah and Bio Activator (Ovi Sitepu, Marcelina Panjaitan, Lala Monica Silalahi, Putri Yerah Eugina Simatupang)
This business plan will produce two products, namely, first, the bank sampah as a place used to collect sorted garbage. The results of the collection of garbage sorting will be followed up by processing organic waste into compost and selling inorganic garbage to partners by empowering homeless (street children). Second is the manufacture and sale of bio activators that are ready for use in the community.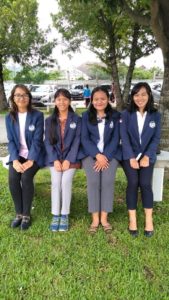 Digital MICE Tourism (Asri Sylvia Sari, Dhana Amanda, Isa Kristiana Situmorang, Dos Lasria Ester Siagian, Hedona Ivana Saire Tampubolon)
The term "MICE" in the context of travel is an acronym for meetings, incentives, conferences, and exhibitions. The MICE market refers to a specialized niche of group tourism dedicated to planning, booking, and facilitating conferences, seminars, and other events, which is a big moneymaker in the travel industry.  However, the MICE tourism is lack of promotion.  For this reason, a web-based application or digital MiCE tourism will be developed that will make the MICE tourism industry even better. From the events, society can create the recycle resources products to sell. In this way, society can increase their economy.
CREATIVE PATCHWORK – Creative household needs from left over cloth and patchwork (Jenny Putri Sion Nainggolan, Rosa Delima Siahaan)
The business that will be developed is producing doormats, cooking gloves, aprons etc., from non-organic used items such as fabric or leftover cloth and patchwork from tailors. The production process starting from collecting used clothes, sorting, developing ideas, producing, and selling – will involve many parties, including the disabled.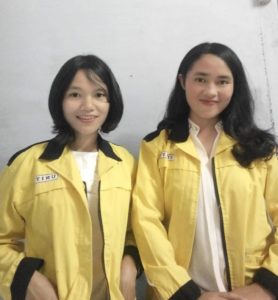 IDEASTEAM (Ilham Kurnia, Dessy Atika, Feisal Fahmi, Hanna Rabitha, Rasyid Hafiz)
It is a fact that the quality of Indonesian students in the field of Science, Technology, Engineering, Art & Mathematics (STEAM) is still far behind. The benefits of STEAM teaching for younger generation are to instill computational thinking abilities to them as assets to face the challenge of the times that are completely automated and use artificial intelligence.