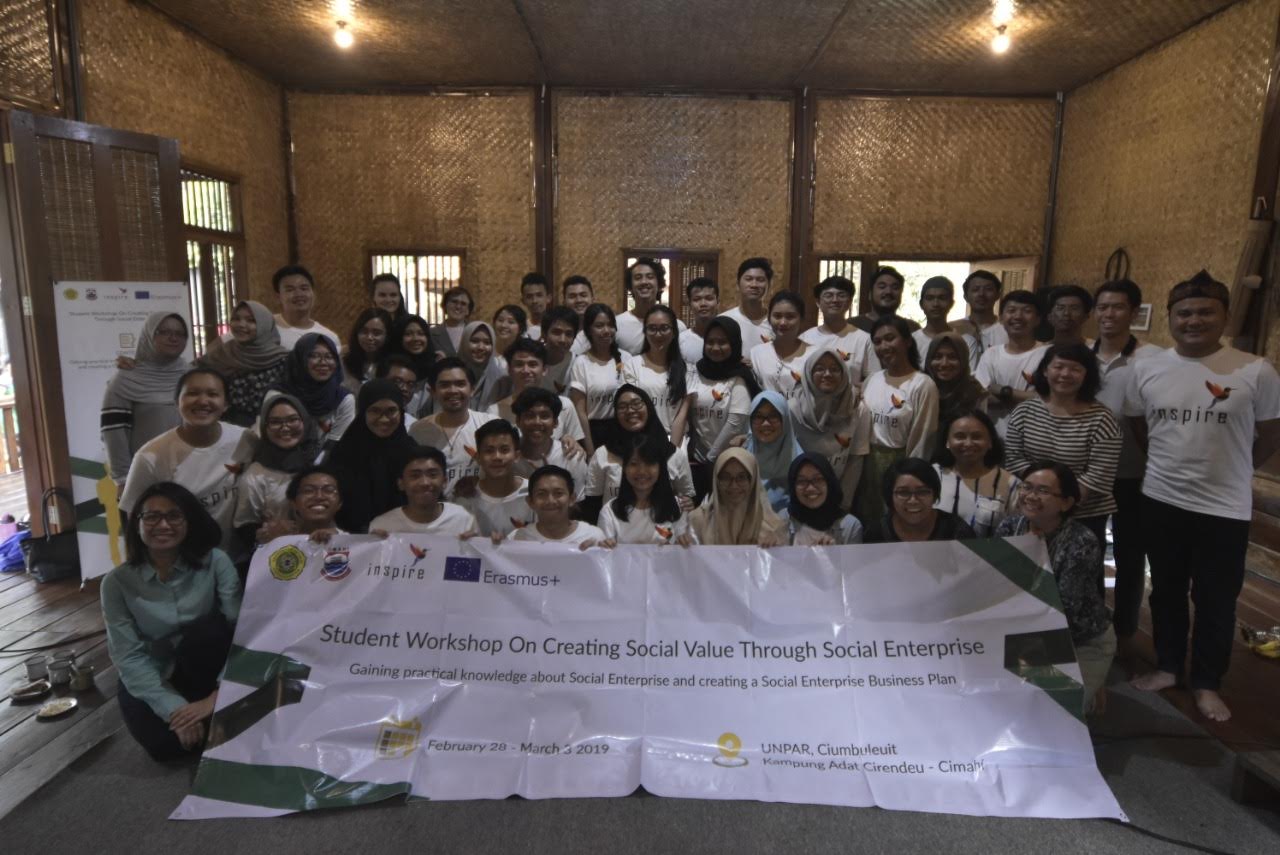 Student Workshop hosted at UNPAR February 28th to March 3rd 2019 in Bandung / Indonesia
On  February 28th – March 3rd, 2019 Unpar in collaboration with the Regional government of Cimahi and Erasmus held an event, namely the student workshop on creating social value through social enterprise. The aim of the workshop was to facilitate participants in increasing their entrepreneurship skills through various activities throughout the program. In INSPIRE, participants were asked to make a social enterprise business plan. Besides making the business plan, students also experienced traditional traditions at Cirendeu Village in which they watched traditional dance, playing traditional games, and a Melasti Hinduism Ceremony.
On the first day of the event, participants were gathered at Operation room of Unpar at rectorate building 4th floor. Here, they learned from a series of lectures about social entrepreneurship, root cause analysis, and business model canvas concept. They also had case studies about social problem definition and identifying innovative solutions for the problems. In the evening, students went to Cirendeu village and at Cirendeu they homestayed with the locals.
For the next 3 days, activities were held at Cirendeu village. At the village, participants did a lot of activities for their business plan such as making business model canvas, marketing mix for social enterprise, web development, and pitching project. Besides working on their business plan, participants also had activities like village tracking, cooking, playing children game called 'kaulinan barudak', traditional music performance, and watching Melasti Hinduism Ceremony.
130 students applied for the student workshop, of which 39 were then selected using screening aspects of (1) motivation statement; (2) place of stay and (3) understanding of social enterprise. A  waiting list consisting of 11 students was also prepared.
The main activities of the workshop were:
Students understand the social entrepreneurship and social enterprise
Students understand how to identify social problem using fish bone model
Students understand the difference between customer and beneficiaries using Business Model Canvass
Students understand the steps in designing a social enterprise using Business Model Canvas (Resources, Know How, Partner and Core Activities and Outputs and Intended social impact and marketing mix)
Students are able to design an initiative of social enterprise through social entrepreneurship projects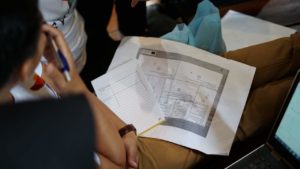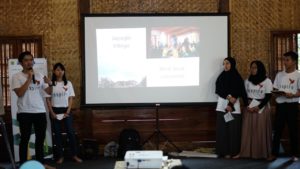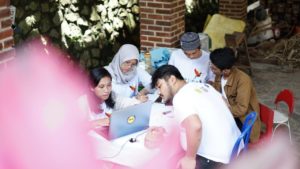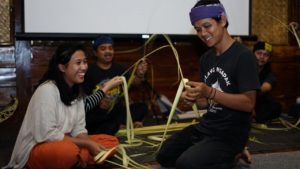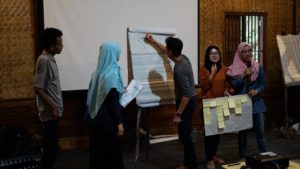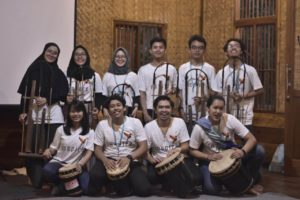 Here you can find a short video about the whole period of the student workshop: