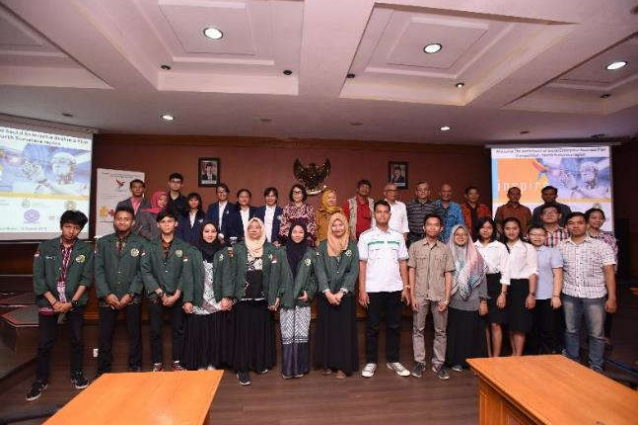 Presentation of Business Ideas hosted at USU October 15th 2019 in Medan / Indonesia
In order to give the finalists of the Business Plan Competition at USU a chance to present themselves and their ideas, an event was hosted with 54 internal and external participants in attendance. To be precise the Presentation Session by the Finalists of SE-BPC North Sumatera Region was held on Tuesday, 15 October 2019 IMT-GT room, Gedung Biro Pusat Administrasi USU lt. 2, Jl. Dr. Mansyur no. 9 Medan 20155 Indonesia.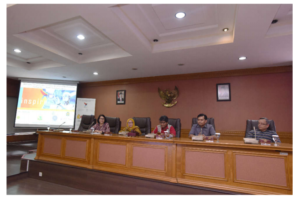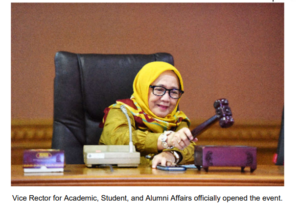 Four external mentors were invited to listen and give recommendations. They are:
1. Robert M. T. Sianipar – Founder and owner of GALLERY ULOS SIANIPAR
2. Sebastian Hutabarat – Founder and Owner of TOBA ART
3. Adithya Krioadi, ST – Founder and owner of DREAMARCH ANIMATION (DA)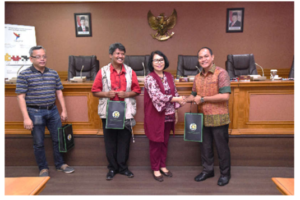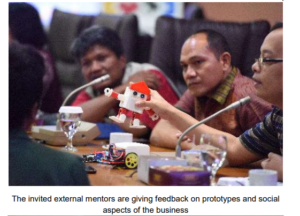 The presentation session began with welcome remark and officially opened by the Vice Rector for Academic, Student, and Alumni Affairs : Prof. Dr. Rosmayati,
After that followed by a brief overview about the SE-BPC INSPIRE project ERASMUS+ delivered by Esther Nababan. The presentation delivered by each team. After every presentation, each external mentor in turn address questions to the team to get more information about their SE Business plan ideas. Then each mentor gave comments and feedback to the team with regard to the team's SE business plan idea and its planned outcome. This feedback included among many others advice on the packaging, how to overcome material scarcity ,the need to conduct a competitors analysis and clearer descriptions on pricing and service delivery.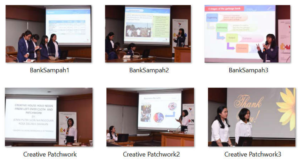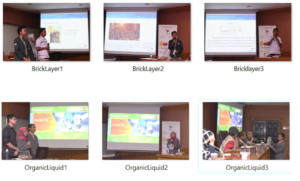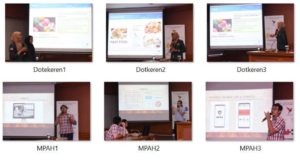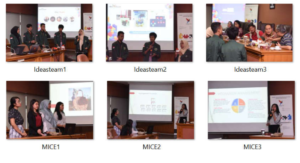 The event saw extensive media coverage on f.e.
USU website : https://bit.ly/2MXotV5 ;
Transbisnis http://transbisnis.com/2019/10/18/kui-usu-gelar-social-enterprisebusiness-plan-competition/
Instagram https://www.instagram.com/p/B3wFEEFjToE/?igshid=ik0lf79993s3
Digtara https://digtara.com/2019/10/18/social-enterprise-business-plan-competitiongalakkan-pola-pikir-kewirausahaan/
Gosumut https://m.gosumut.com/berita/baca/2019/10/18/animo-mahasiswa-tinggiikuti-social-enterprise-business-plan-competition/
MediaSUmutku https://mediasumutku.com/social-enterprise-business-plancompetition-kui-usu-hadirkan-presentasi-8-tim/
Harian SIB https://hariansib.com/Headlines/Social-Enterprise-Business-PlanCompetition-di-USU-Diikuti-8-Tim–Termasuk-Universitas-Sisingamangaraja-XII-Tapanuli