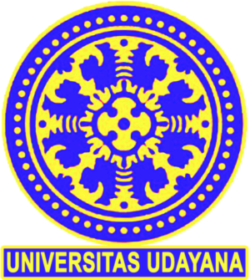 Business Plan Competition Winners from UNUD
CILOTA (Putu Owen Purusa Arta, Ni Made Dwi Maichelliana, Ni Kadek Lestya Adnya Suari, Ni Putu Linda Ananda Putri)
Cilota (Cili Lontar) Bali is an environmentally-friendly sociopreneur by promoting a local culture called 'Cili' and the village's resources, Lontar/palmyra palm tree (Borassus flabellifer). Cilota Bali combines the methods of creative sociopreneur, waste management, and the philosophy of 'Tri Hita Karana' (three harmonious relationship between human and God, other humans, and environment); empowering village nature and reducing waste (palemahan), empowering the local community and create the job (pawongan) as well as preservation of cultural symbols of Cili (parhyangan). Cilota Bali produces souvenirs such as graduate gifts in the form of clock, mini graduate tokens, ethnic-painted bags, lontar handfans, recycled-goodie bags, and MICE event's souvenirs. Cilota Bali hopes to create an inclusive life ecosystem and continuity for the local people besides as the creative profitable enterprise. Tagline "We Create, We Save the Earth, We Share Happiness!"
VIBE (Putu Anggan Pradipta Utama, Julidia Iriani, Ni Komang Deny Julyeda, Deglory Tunmuni, Bruno Kosten)
The idea of this business is ​​utilizing natural materials derived from nature, namely liligundi (Vitex trifolia L.) as alternative natural materials as mosquito repellent. This type of medicine is more friendly to the environment and health, because it comes from natural ingredients that are easy to decompose and do not settle. In this business, they also collaborate with several partners, namely housewives where they will recommend planting Liligundi plants which will then be harvested for the leaves to sell. After the leaves are collected they will be taken to an orphanage for in order to become a coarse leaf powder the goal is to provide new skills and provide additional income to the local people.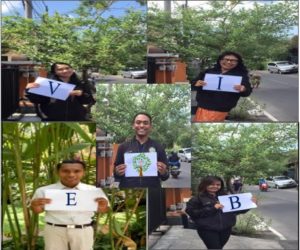 FABS (Nadia Hermawaty, Shamia, Hortensia P Talaperu, Ni Putu Dian Enasari)
It is a social enterprise plan focusing in helping the productive-aged women in low level of economy in the form of training them the basic skills about fabrics and providing jobs to produce valuable goods, e.g. bags, keychains, and dolls. The main materials are patchwork and used clothes. This business idea aims not only to solve social problems but also environmental problems from fashion waste that probably could harm the environment.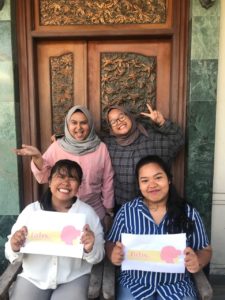 GREEN ORANGE (Niko Aji Purnomo, Rafa Sayyidatul Wafiyyah, Sonia Ista Iswari Landapa, Rahma Widya Aulia, Anggi Wijayanti Kusuma)
The word 'Green' means efforts that reduce the waste of orange peels, while the word 'Orange' means orange which produced in Kintamani, Bali. Their products are essential oils derived from orange peel waste and orange jams. In Bali, even Indonesia, there are still lack of essential oils and orange jams business can be found anywhere, therefore this orange jam product is expected to be the potential Balinese souvenir which will be offered in tourist areas such as Denpasar and southern Bali. Then, for essential oils can be used as aromatherapy which do not cause any harms for long time used.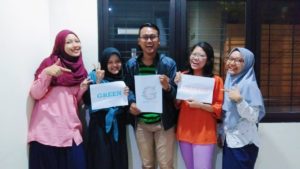 GOPRINT (Muhammad Hanif Zulfikar, Gede Widiastawan, Muhammad Husein, Muhammad Afif Ubaidillah, Yuriko Christian)
Goprint, the first and only online printing marketplace platform in Indonesia, which connects users with printing services, so users can print quickly without queue and problems, anywhere and anytime. Users only need to choose the print shop and upload their files, then the file will be printed and ready to be taken or delivered.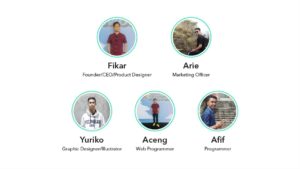 TANAKUR (Anggi Wijayanti Kusuma)
This is a business that is oriented in farming, livestock and tourism where the workers are hired from the local community in Kediri, East Java to take care of plants and animals. The harvest will be sold to everyone and 5-10% of the profits will be donated to the poor, elderly, and orphans alternately. The land will also be opened for tourist destination to visit and see the beautiful nature to create love of nature and refreshing.